A country of extraordinary diversity, Vietnam has more distinctive experiences to offer than any other country in South East Asia. From the westernized and progressive south, with its bustling and frenetic cities, to the palm fringed beaches of the country's centre; from the cultural and refined north to the cooler climes of the mountainous highlands; each offers a unique experience to the international visitor. Rice paddies, shopping, hill tribes, high-rise, historical marvels, natural wonders, imperial dynasties…Vietnam has it all. From a tragic past, Vietnam has risen like the proverbial phoenix from the ashes and is today a country of astounding contrasts and diversity, embracing a newfound freedom and future.
Thank you for choosing Ha Long Tour and Service to organize your travel arrangements in Vietnam. This document will give you some more information about the country, the different destinations to visit, useful information for travelers.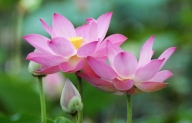 We have received a ton of questions of travelers who want to plan a trip to Vietnam that what is the best time to visit Vietnam. Some said, the best time to visit Vietnam is spring (February to April) and autumn (August to October). The temperatures are more moderate and rainfall is lighter. But trust me, with over 1,600 km in length and has huge regional diversity, Vietnam is a truly year round destination. Still wondering? Here are some tips for what, where and when to see.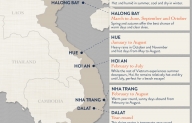 Explore places to visit in Vietnam with Ha Long Tour & Service. Most travelers to Vietnam are attracted by the country's wonderful natural beauty: From the green rice fields in the north to the fascinating bustle of the Mekong Delta in the south. Vietnam however is also a country with a long history and ancient traditions. It has many historic attractions and old temples. An overview of the most amazing tourist attractions in Vietnam from North to South will help you find out where to go.