Hanoi Morning
Hanoi Morning tour
is the best choice to explore the real Hanoi with the charming corners, ancient Old Quarter, bustle local wet market and indulge in local atmosphere while tasting amazing authentic Hanoi street food.
Related Tours
Thay Pagoda, Tay Phuong Pagoda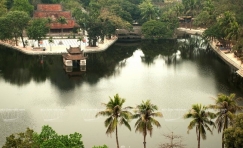 Rich in Buddhism, the north of Vietnam is home to the country's most colorful and revered pagodas and temples. This trip introduces you to the lush countryside, rice fields, farmers' life, which has dominated Vietnam's culture
Pagoda of Perfume & Silk Village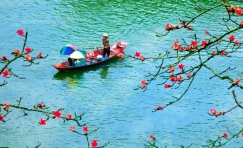 The Perfume Pagoda is one of the highlights of the Hanoi area and one of the most important religious sites in Buddhist Vietnam. Every spring, after the Vietnamese New Year, thousands of Vietnamese pilgrims come here to pray for all the health and prosperity they need to get them through the year...
Hanoi & Ha Long Bay
This short trip offers you the chance to experience the best of Hanoi and learn about its culture, traditional lifestyles and performance of the local people. You will be enjoyed aromas from local street food stalls. There is the chance to sample what probably could be termed Vietnam's 'national dish' – the world renowned "pho"! You'll also spend a few days cruising through Halong Bay.
Hanoi, Sapa, Ha Long Bay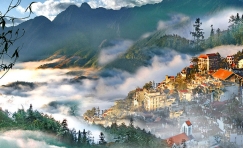 Start your trip in cosmopolitan Hanoi, where your introduction includes a private city tour and an evening performance of the famed water puppets. From Hanoi, take the overnight train to Sapa; the train has made this area of Vietnam more accessible than ever – and getting there is part of the fun. Sapa is one of Vietnam's most intriguing destinations...
Hoian, Kontum, Pleiku, Buon Ma Thuot, Yokdon National Park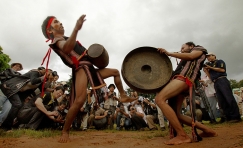 This short trip is the combination of natural beauty and traditional ethnic culture by trekking through primitive forest, boating in the Serepok river and spend the nights in house-on-stilt in Banar, Ede and M'nong villages.
Ba Be Lake National Park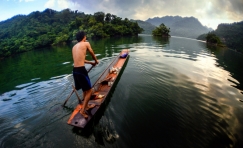 Ba Be is Vietnam's largest natural lake and is now the centrepiece of an extensive National Park. The park and the surrounding area is limestone country, so lakes, waterfalls, caves and unusual rock formations abound...
Sapa, Cat Cat, Lao Chai, Ta Van Villages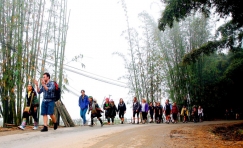 This tour brings most of Sapa's natural wanders to your holidays. You will enjoy much the natural beauty and magnificent landscapes while paying visit to Sapa's most beautiful wonders, meeting tribal peoples, witnessing unique ways of life. All are included in this only 4 days trip and you'll never forget Sapa.
Mai Chau Valley and Hill Tribes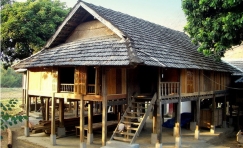 Discover some of Vietnam's most ancient and colourful communities with this three-day trip into the country's northern Hills. In the lush mountains above Hanoi, guests can trek through the valleys to discover local community, where life has gone unchanged for centuries...